Cindy was too shy to send us a picture of herself, but her quilt picture is to the right. She made our "Beginners Quilt Kit" in the crib size and commented:
"I found the directions for this quilt very easy to follow. I made it to give to a friend but I like it so much I'm keeping it!"


Cindy made the crib size. Great job Cindy!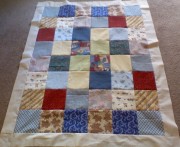 This is Carla and her grandson and the beautiful "Windmills" quilt she made from our quilt kit.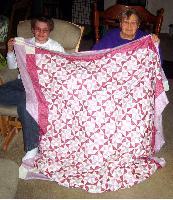 Carla made the twin size. Beautifully done Carla!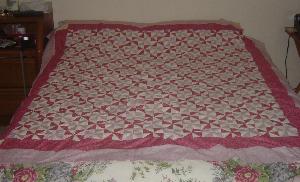 Jessica stated in her email: "I had a good time doing it, and I would say for my first quilt, it was a huge success. Thank you for the kit and the great directions!"
This is also a twin size. Well done Jessica!