Check out..


..these Quilting sites!

www.aluminouspublishing.com

Crafting Aluminum Art Ebooks over 100 aluminum can crafts full-size patterns, pictures and instructions for wreaths, baskets, Christmas ornaments and more. Download, recycle and create
Contemporary Art Quilts to decorate your surroundings.
Truly artistic hand-painted fabrics for the quilt of YOUR lifetime!
Batiks by Design is your complete source for batik fabrics, both Bali and unique traditional motif batik from Indonesia. Many patterns and kits that are awesome with our fabrics!



Personalized, custom and finished handmade quilts, throws, wall hangings, handmade dolls, custom gifts, antiques, home decor collectibles and furniture care and refinishing products. Free how to guides and free recipes online.
Blue Bonnet Village

A collection of craft information, free projects, resource listings, craft product and book reviews. Purchase Bluebonnets printed on shirts mugs and more in the boutique



Quilts, classes long arm quilting
The Cotton Connection has unique throws and pillows for every interest from dog breeds to movie stars




Offering vintage fabric, feed sacks, hand work and sewing patterns. Also stocking a wide variety of ephemera including valentines, postcards, magazines and road maps.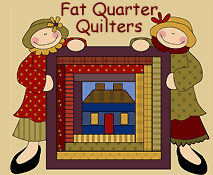 Five Sisters Quilt Shop
Many original quilt patterns, quality quilting fabrics at reasonable prices, free quilt patterns and more!
Happy Crafters
Happy Crafters is a brick and mortar and on-line quilt shop that offers over 1,400 bolts of brand name fabric at hard to beat prices and a huge variety of books and patterns, including embroidery patterns. We also provide long arm machine quilting services and we sell ready-made quilts. We offer a variety of quilting classes and in-store assistance for all your quilting projects. Happy Crafters has been in business for over 25 years.
Hawaiian Fabric Shop
Hawaiian Fabric Shop is your Hawaiian fabric source! We have exclusive, luxurious Hawaiian rayon crepe prints, high quality 100% cotton and the ever-popular poly/cotton Hawaiian fabric.

Little Mama's Quilt Fabric Shop
Quilting Fat Quarters, Heirloom Fabric, Smocking Plates, Heirloom Patterns, Quilt Patterns, Embroidery Designs, Ethnic Fabrics and more.
Marj's Quilt Fabrics Etc
Quilt fabrics, quilt books and patterns, specials, notions, beaded jewelry, CrayonArt, and rubber stamps in our secure online catalog.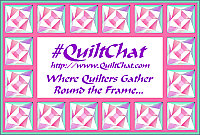 Free project. Subscribe to magazine, informative articles and shop listings
Computer Quilting Made Easy at Soft Expressions. 50 plus quilting software titles with reviews, quilting fabrics, notions and books. Emphasis on quilt embellishment supplies like threads, fabric paints and pens, threads, yarns, beads and many unique items.

Fine Quality Fabric, Laces, Patterns, and Smocking Plates

Heirloom Sewing and Hand Smocking

Prequilted Handbags